In March 2017 I was carving in my home in Milan, and discovered that my everyday carving was very different from carving after having spent playing harmonic singing bowls in a session. After it, evindently my body was so fulfilled with higher frequencies that the result became an inspired logarithmic spiral pattern from which I didn't manage to exit even if I wanted to: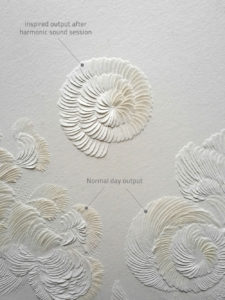 That has been a very illuminating undertanding of the potentiality of my Art, so I went on testing this new awareness by experimenting my carving troughtout different places, to see if the energy of the environment could influence our body, and then our state of (well) being.
These are details of the artworks carved in very different places that I tried:
MSSW1 – Milano, my studio – an apartement in the heart of a busy city, close to the energy of the never spleeping chinatown.
The result of my everyday state of being is very cahotic, but then suddendly a perfect spiral appears when I come back from a sound healing session: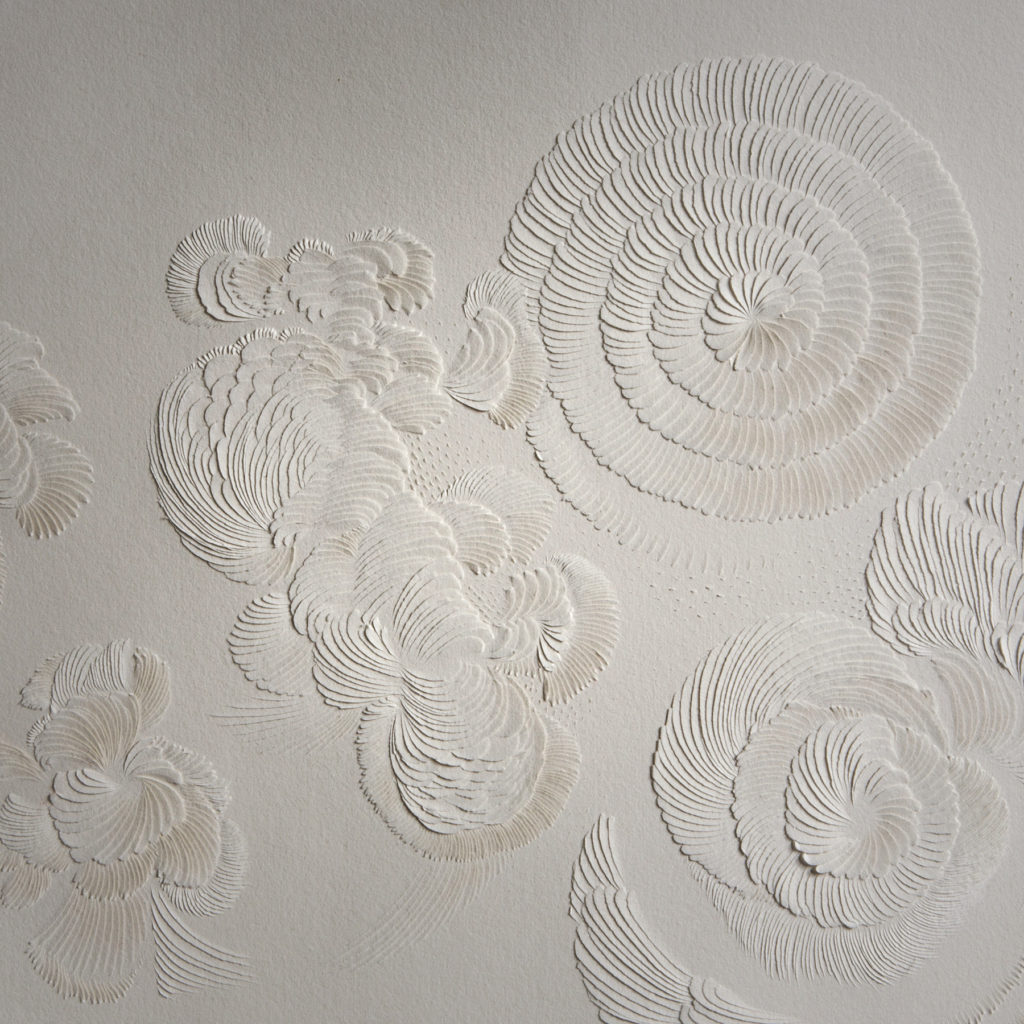 MSSW2 – Stintino, house by the sea – a month in a residence made of several houses by the sea in Sardinia. The piece composes as I percieve this place: a buch of people struggling into separation and uncomunicability. Each miniature is (beautifully) rich in (caos) details.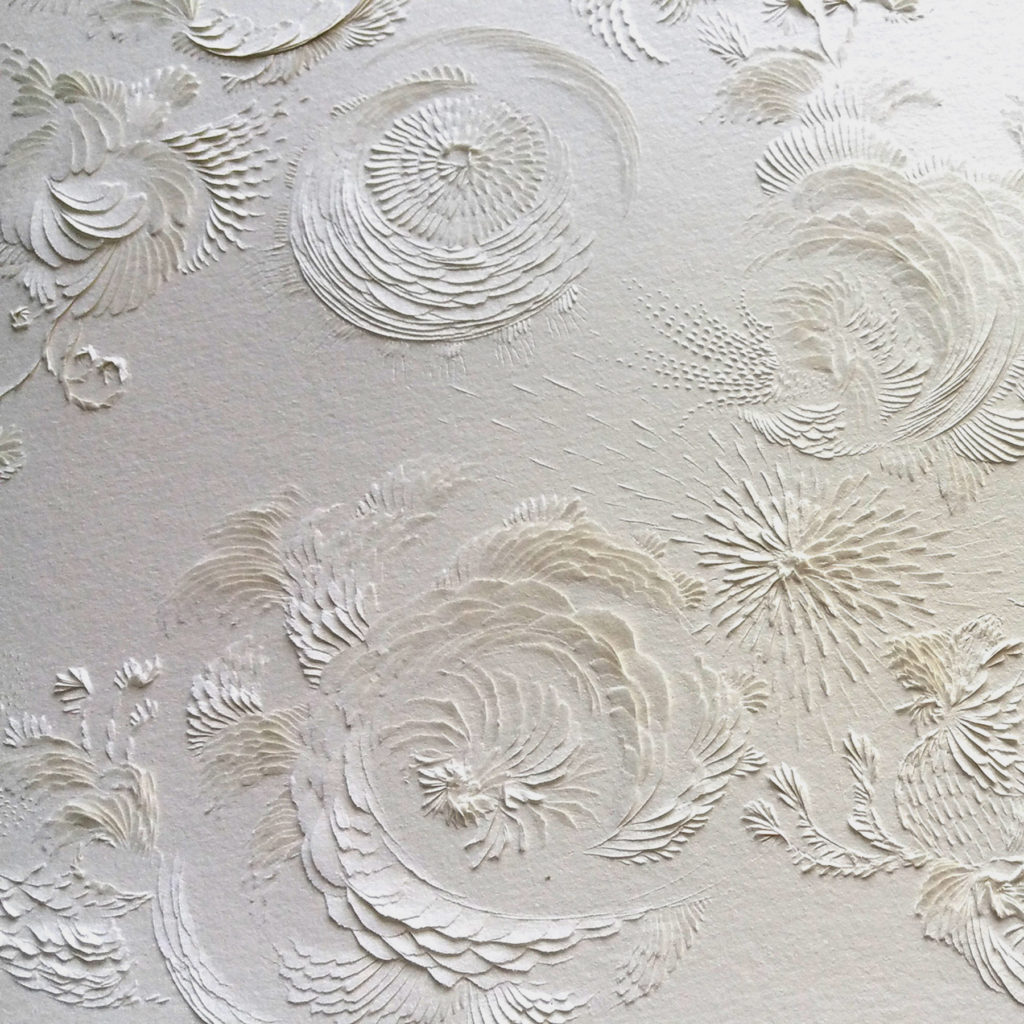 MSSW3 – Montebabbio, wellness centre in the wood – a 10 day of retire, with fruitarian diet and deep interior listening. The place is where wellness retreats are continuisly hosted, on the hills in Emilia Romagna, surronded by trees and wild nature. The result is a Beauty where spheres intersects themselves, and spiraling emerges always more.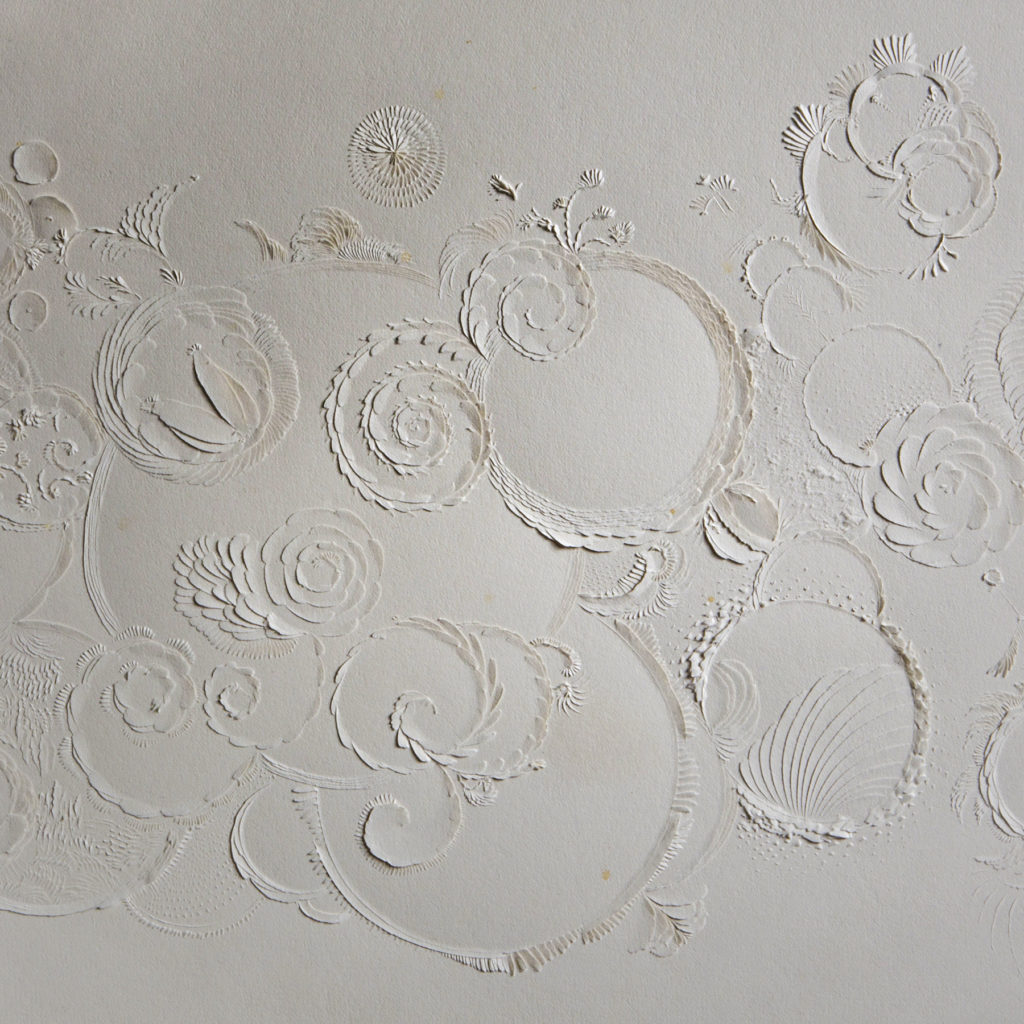 MSSW4 – Rome, my family home – I carved in the garden, in the house where I grew up, where my mother lives. The piece is rich in flowers and intricated spiraling miniature representing floral themes.