In summer 2013 my friend Micaela asked me to join her desire of creating a solidarity connection between her professional entourage as counsellor/therapist in Milan and few friends in Argentina, that were struggling to help a bunch of abused/abandoned children in the suburbs of Buenos Aires. 
I initially helped providing graphic design and visual communication support, and the project Farfalle di Luce started to spread its wings, thanks to many other volunteers which really made the difference: in 3 years the project Casa S.I.A.N.D. became a structured orphanage, with all the necessary possibilities and a real home for really many kids.And the energy of solidarity spread into 2 more projects, again helping marvellous people to structure and sustain orphanages/schools in Nepal and India.
Now that I try to keep myself as much far away as I can from a monitor, my support goes to them through my art, and for this reason every sale of artworks I do, a minimum of 17% of it goes into donation.
What I like of this opportunity, is the possibility to fully trust that my donation will go entirely to buy some necessity of one of the 3 projects. Every project has a "tutor", a person inside Farfalle di Luce (FdL) who speaks directly to the manager of the orphanages and keeps in touch constantly like a good friend, providing them the funds for the possible occasions that it keeps happening in the progress of structuring such complex situations.

Light butterflies is a solidarity connection to promote the awakening of consciences.
The non-profit association, based in Monza (Milano, Italy), has the mission to support children in this to make a Human Future possible.
Its purpose is to promote and demonstrate social solidarity, education, social and health assistance to support childhood threatened or disadvantaged in the world.
At the same time, it aims to provide impulses and stimuli that can broaden the consciousness and help the development of all those participating in the activities.
For these reasons, it organizes "connection events" and meetings where people can connect with each others to promote projects and generate resources that allow their implementation.
PROJECTS
India  |  SEVA SANSTHAN
Orphanage school for children
FdL supports an indian couple who decided to welcome several disadvantaged and disabled children other than theirs. The orphanage grew to around 100 children and became also a school, to provide them with education and school activities. FdL supports them directly, with the necessary to pay teachers and teaching materials.
Argentine | CASA S.I.A.N.D
Servicio Integral al Nino Desamparado (Integral Service to Abandoned Children)
Casa S.I.A.N.D (Siand House) accommodate disadvantaged children, from very baby age until adolescence. FdL helped Mrs Alicia to literally build up this orphanage and we initially provided funds to create the 2 buildings and the kinder garden.
FdL goes on supporting them bringing forward the intention of giving to children an integral education, with school activities, psychological support, sports, artistic and spiritual impulses.
Nepal | PRIMARY SCHOOL
Great Compassion Day Care
FdL supports the creation and operation of a School For Children in the zone of Chharka, Dolpo, the poorest of Nepal. The school is a safe place for every age children whose parents have to leave them unattended in order to go to work in the fields to survive. The school takes care of basic education and safety. After the earthquake, the efficient Lama that FdL sustains with its fundraiser, picked up many orphans also.
See more pictures in the italian website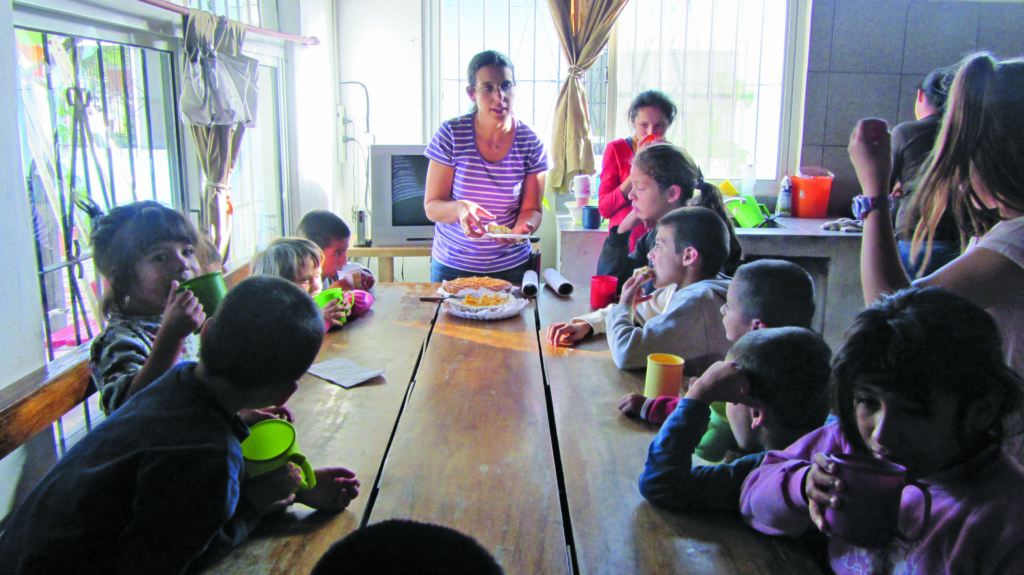 Every act of solidarity makes a difference for real.
How you can help
You can support the organization through a liberal donation
Payment methods:
Bank transfer: IBAN IT77 T030 1503 2000 0000 3474 307 to "Farfalle di Luce 94627300158″
Paypal or credit card, starting from filling the form with your detail.
Buying the Membership card would contribute to the development of our initiatives.
Collaborate with us, offering your talents, your skills, your ideas, your time.
If you want to organize an event to collect funds in your city, or you have a project in mind, please contact the organisation.
Contact
For every inquiry, you can contact Maurizio by sending an email to contatti@farfallediluce.org
Salva
Salva
Salva
Salva