I'm very excited to tell I've been asked to exhibit in November in Milan.
I think I will show some abstract low-relief paper carved pieces from Remixed Poets Series and, for the occasion, I'm working on some 45 x 76 cm pieces representing classical Japanese themes like Kingyo gold fishes or siamese fishes, and floral details.
Below some preview of the paper carving work in progress of gold fishes.
For this occasion I'm thinking of some peculiar frame capable to exalt the whites of the paper from the walls…
Stay tooned!
Kingyo #1 – completed   |   Kingyo #2 – completed   |   Wisteria – completed   |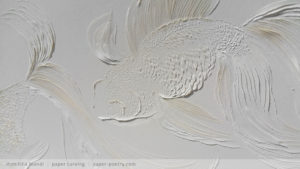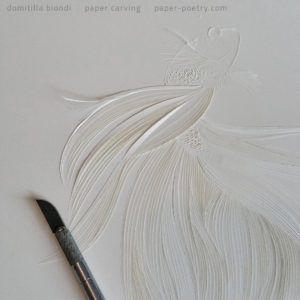 Salva
Salva
Salva
Salva
Salva