Among the exhibitions and events which are part of celebrating the 2016 as 150 years of friendship among Italy and Japan, Japanese artist Hidetomo Kimura (creator of the amazing Art Aquarium) in collaboration with Carte Scoperte Art Gallery and Luciano Tellaroli, is about to open the event Japan My Love, which will see the participation of six art galleries of Via Maroncelli (Maroncelli District, near Corso Como zone) and will be dedicated to present in Italy both his restyled collection of kimonos than 10 young Japanese artists, selection of more than 400 entries to Japanese competition C.A.M. – Concorso Arte Milano 2016. Side by side with Japanese artists, also some Italians – dedicating their works to the theme of Japanese culture – will exhibit.
Japan My Love will take place in 11 spaces of Maroncelli District, considering art galleries, design and fashion showrooms.
I've been proposed to solo exhibit inside Agatha Ruiz de la Prada showroom (via Maroncelli 5), where for the occasion, the so much loved by Japanese people eclectic fashion designer will show some of her Japanese inspired collection's pieces.
I will exhibit few artworks made execially for this exhibition theme: the Japanese Series made of 3 pieces representing Kingyo and 3 of Wisteria, and a new Visual Haiku (set of 9 parts) inspired from the book Le Rose del Giappone: all are available for sale. And for the occasion, I'll exhibit also most pieces from the Remixed Poets and No T h i n g M a t t e r s series.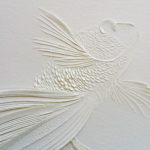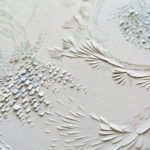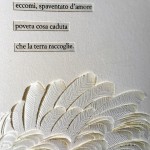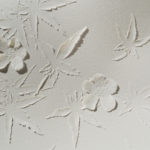 Useful links


Press review
17th November 2016  | Opening @ 18/22
(From the planned end date of 30th November, it has been extended untill December the 10th)
Salva
Salva
Salva
Salva
Salva
Salva
Salva
Salva
Salva
Salva
Salva
Salva
Salva
Salva
Salva
Salva
Salva